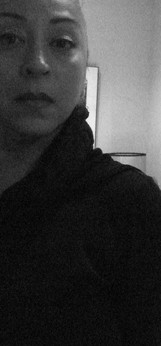 About Maria Elena Miller
805.452.7408
maria@mosuramayu.net

Maria Elena Miller was born in Leon Guanajuato, Mexico. Her
parents immigrated to the US when she was only one month old.
She became a citizen in 1997.
Maria's interest in art began when she was eleven years old after reading an article about Pablo Picasso, where they featured an image of The Three Musicians. She was fascinated by this piece, which she then cut out and taped to her wall next to her bed so it would be the last thing she would see before falling asleep and the first thing to see upon waking.
As an abstract painter since 1994, she realized that her exploration using paints and brushes had run its course. This acknowledgment came shortly after she discovered digital photography in 2010. Since then, her inspiration and curiosity have become an endless stream of discovery.
In her deliberate attempt to break the rules of photography for the sake of artistic experimentation, a portal to an infinite world for exploration opened up. As Maria's process developed, she created purely abstract images, which she then implemented to serve as environments for a narrative style that eventually developed.
Surrealism and abstract fictional landscapes are the backdrops for illustrating her ideas, which many times are based on personal observations on the human condition. For the most part, with the exception of her purely abstract work, Maria's focus is to deliver a narrative with functional titles to serve as the main points of reflection, such as a statement or a single word.
Maria's style is highly influenced by photographers, painters, and filmmakers such as Man Ray, Luis Buñuel, David Lynch, Salvador Dalí, Orson Welles and European cinema.
Maria presently lives in Santa Barbara, California, with her husband, three
dogs and a cat.
I have discovered photography.

Now I can kill myself.

I have nothing else to learn.
Pablo Picasso Thanks for visiting my Portfolio.